The global food crisis is now in its second year.
The war in Ukraine is ongoing. Climate and other shocks continue to test an already strained humanitarian infrastructure, affecting food and commodity supplies. Food prices are still high and volatile. The debt crisis in many countries is hindering government action.
We need to take action NOW!
This year, the UN estimates that 349 million people across 79 countries are acutely food insecure and 49 million people face emergency levels of food insecurity. Analysis from Standing Together for Nutrition and the Micronutrient Forum paints a stark picture of high food prices and malnutrition: a five percent rise in food prices increases the risk of wasting by nine percent.
There is strong evidence that our food systems suffer from structural issues, are vulnerable to disruption due to infrastructure, trade restrictions, the pandemic and to the impact of climate change and environmental degradation. Put simply, food systems are failing to deliver good food for people and the planet. To avoid lurching from crisis to crisis in the future, we need urgent action now to meet immediate humanitarian needs, protect livelihoods, deliver more diverse diets and improve the resilience and sustainability of global food systems.
With just over seven years left to achieve the Sustainable Development Goals, a combination of anticipatory development and humanitarian approaches must be taken to prevent a further rise in hunger and fix the structural issues that leave hundreds of million at risk of acute food insecurity, billions facing food and nutrition inequalities as well as build resilient food systems. The finance needed to address the scale of this challenge eclipses Official Development Assistance (ODA) budgets. Ongoing discussions to reform Multilateral Development Banks (MDB) to unlock additional financing, as proposed by the Bridgetown Agenda, are a critical solution to the global food crisis.
Hungry For Action Campaign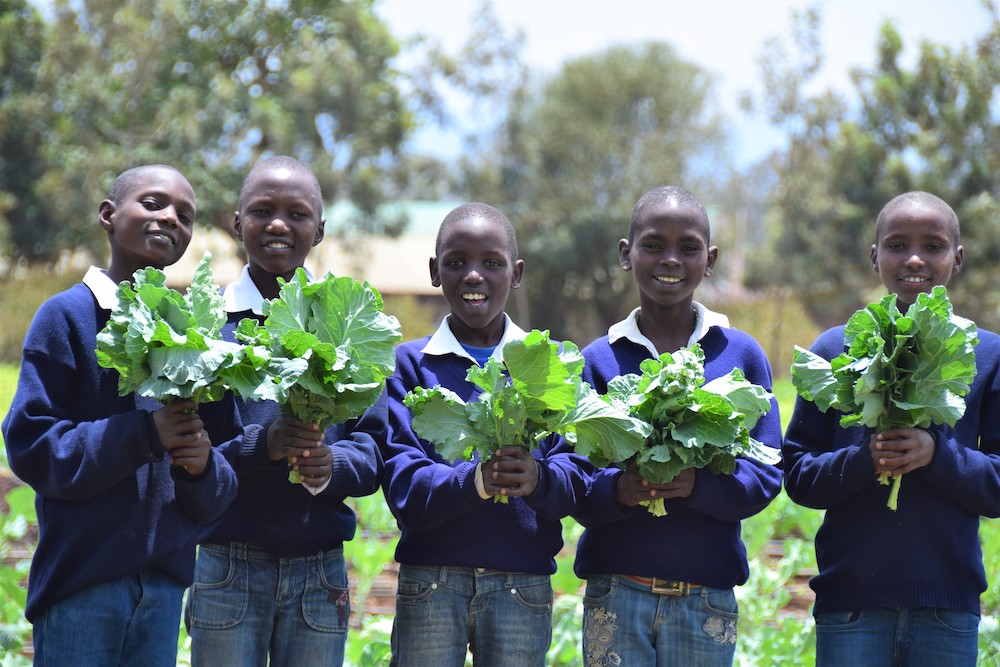 Hungry for Action is a global campaign bringing together civil society organisations and campaigners from across the climate, nutrition, debt, food security and food systems communities. It aims to raise the global food crisis to the top of the agenda and to secure vital financial reforms to break the cycle of crises. Hungry for Action calls for both urgent humanitarian action as well as long-term systems change to save lives now, build resilience and secure the future.
SAVE LIVES NOW 
Provide the humanitarian assistance needed now to prevent famine for the 49 million facing emergency levels of hunger or the risk of famine.

Scale up cash assistance, including food and essential lifesaving services to reach millions of households in the most affected countries across the world.
BUILD RESILIENCE & SECURE THE FUTURE
Overhaul the current model of food and farming that has deepened inequality, reduced resilience to shocks, and entrenched environmentally damaging practices.

Double funding for climate adaptation.

Invest in small-scale food producers.

Improve nutrition through health, food, WASH and social protection systems.

Cancel poor countries' debts.
Hungry for Action at the Spring Meetings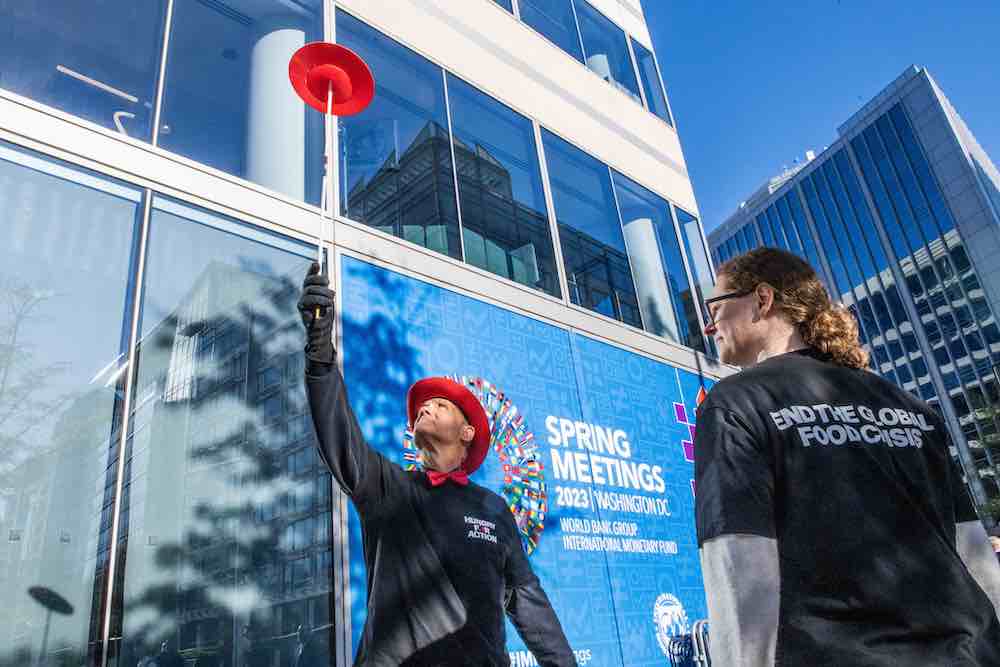 Held from 10 – 16 April 2023, the World Bank and IMF Spring Meetings gathered heads of state, civil society leaders and many more in Washington D.C. Hungry for Action used this as an advocacy moment to request an update on the $30 billion commitment made by the World Bank in April 2022 for food security and nutrition, calling attention to the role that international financial institutions can play in addressing the global food crisis and the urgent need for their reform to unlock additional financing.
In anticipation, Hungry for Action hosted a webinar Freeing the Funds to Tackle the Food Crisis that profiled expert and country voices on the global food crisis and debt relief, to make the food crisis case for MDB reform. 
At the Washington meetings, Hungry for Action campaigners greeted delegates with spinning empty plates to draw attention to the precarious state of food systems and called for more and better structured finance to tackle global hunger.
Hungry for Action at the Summit for a New Global Financing Pact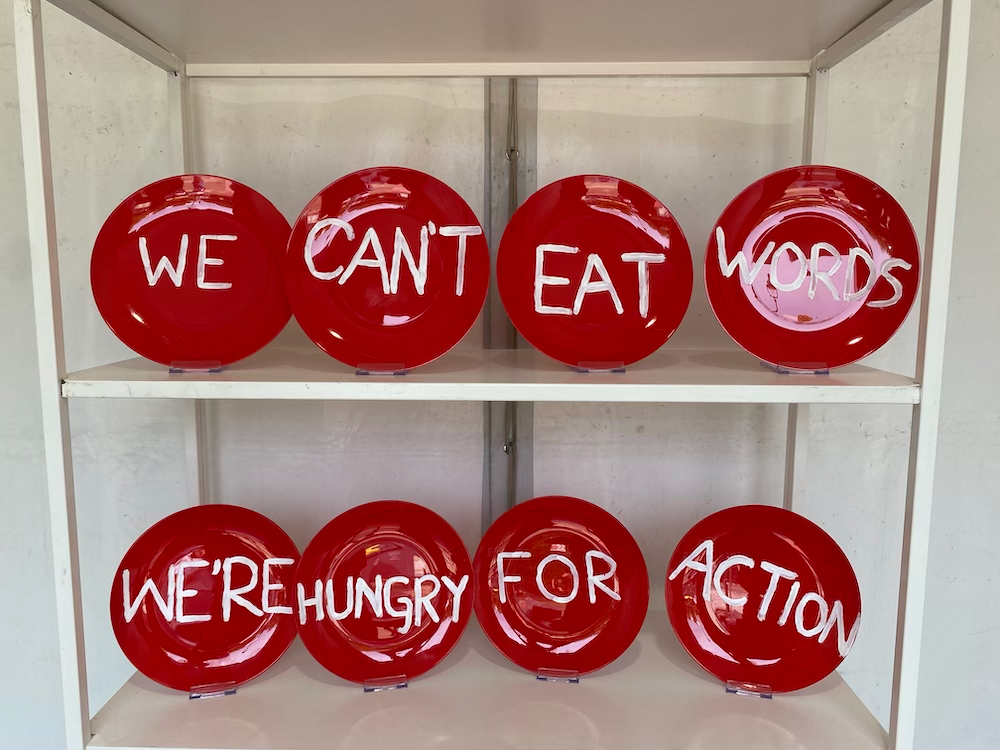 On 22 – 23 June, France hosted the Summit for a New Global Financing Pact that offered an opportunity to address the challenge of financing both development and climate goals and to spur the reform of the multilateral financial architecture. 
With France's leadership on agriculture, food security and nutrition, including the FARM Initiative and hosting the upcoming IFAD 13 Replenishment meeting and Nutrition for Growth Summit, France has an important role in ensuring that the food crisis is high on the agenda. Hungry for Action put forward this brief identifying policy asks to save lives now, build resilience and secure the future, at the Paris Summit by making meaningful structural reforms to tackle the interconnected challenges of hunger, malnutrition, poverty and inequality, and climate adaptation and mitigation.
"Whilst there were some encouraging signs, overall the summit fell short of what was needed," says Campaign Director Alice Macdonald on the outcomes of the Summit. Read Alice's full reflections in 'What did Paris deliver for the right against hunger?'.
Keep up to date on global food crisis advocacy via

#HungryforAction
hungry for action