Pillar 1:

Good food begins with farmers
Farmers are the backbone to any civilisation. They are the men and women who work tirelessly to put food on our tables and clothes on our backs.
It starts with those working on the frontlines of our food system and climate crisis, often under difficult circumstances. These men and women, both large and small-scale farmers, need equal access to tools and resources so they can grow good food.
Where would we be without farmers?
They provide access to food, supply the ingredients that make a meal, our wardrobe wouldn't be the same without them and they help protect and cultivate wildlife. Accounting for a significant percentage of those employed in agriculture and exporting their produce globally, farmers strengthen our economy on a global scale. The value of farmers in society is the same as the value of water in nature.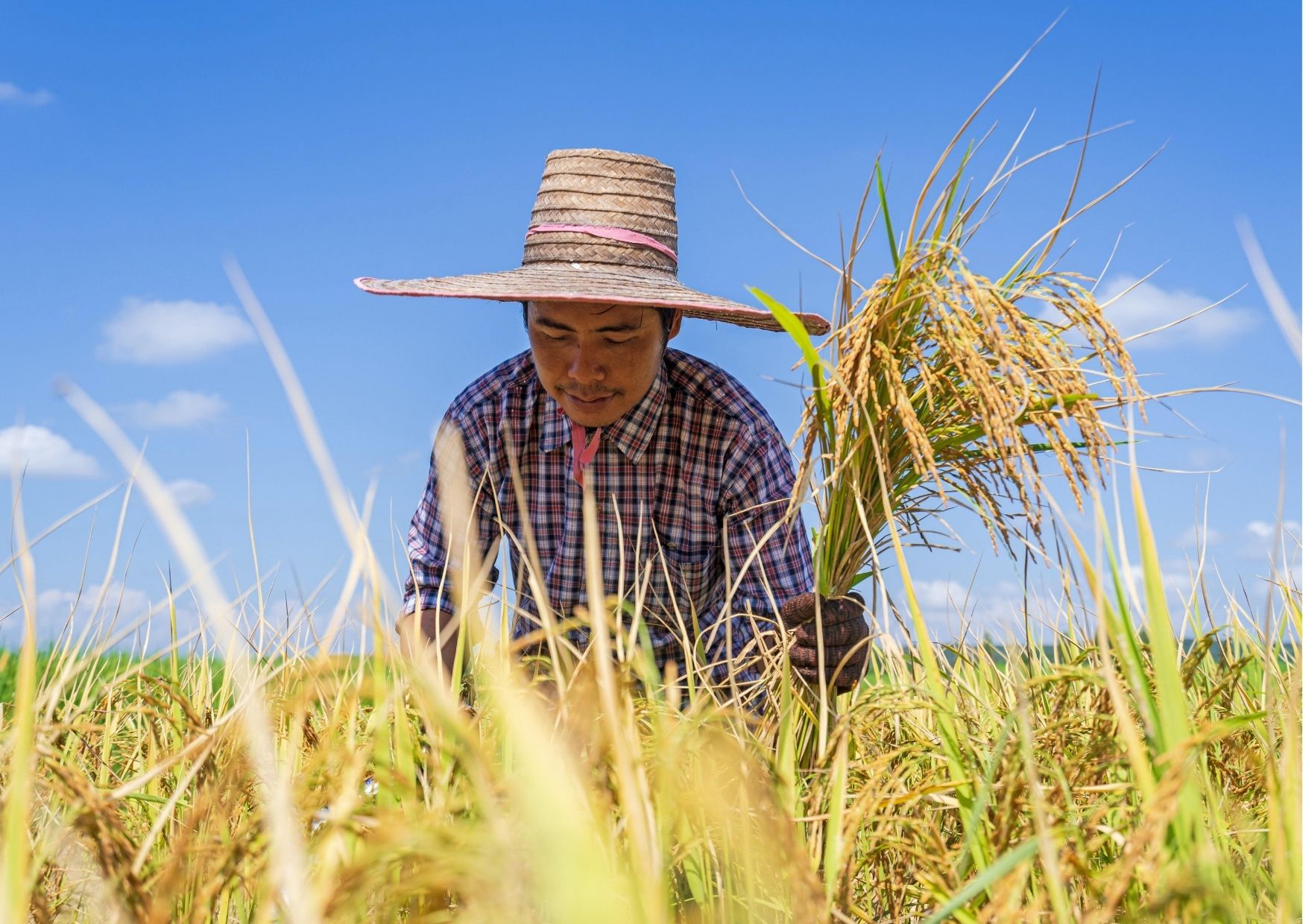 Farmers live in and around different climates, landscapes, microorganisms, plants and animals and therefore must adapt their growing practices to local conditions. That said, all farmers rely on ecosystem services. They also need resources to grow food, keep livestock and cultivate their land. Farmers need natural resources such as the land, air, nutrients, water and the sun. They also need the right tools, man-made and other, to work the land, money to buy and energy to work with them.
Climate change has created challenges for the agricultural and farming sector, and will continue to do so.
Induced increases in temperatures, rainfall variation and the frequency and intensity of extreme weather events are adding to the pressures on global agricultural and food systems.
It is widely expected that through climate change, most countries' crop and livestock production systems will be negatively impacted. In addition, there are growing concerns around the exacerbating impact climate change will have on natural resource issues such as water scarcity, pollution and soil degradation.
It is estimated that agriculture contributes at least 24% of greenhouse gas emissions globally, causing climate change (FAO, 2014).
In its current form, agriculture is therefore part of the problem, but also has the potential to become part of the solution. Policy reforms are needed within and beyond the agricultural sector to strengthen farmer incentives to achieve sustainable productivity growth without suffering losses or sacrificing climate change mitigation.