During this year's 2022 UN General Assembly in New York City, The Chefs' Manifesto hosted a gathering of chefs and activists for a briefing and roundtable discussion on the global food crisis. The gathering invited chefs to join us in taking action as part of the "Hungry For Action" campaign,  with a call to Save Lives Now, Build Resilience Now, and Secure the Future Now.
Convened by the Chefs' Manifesto and the SDG2 Advocacy Hub, with support from the James Beard Foundation and NYU Steinhardt Nutrition and Food Studies, Dr. David Nabarro (Co-lead, UN Global Crisis Response Group, Special Envoy of WHO Director General for COVID-19, and Strategy Director of 4sD) and Mr. Sam Kass (Chef/policy advisor) were guest presenters for this conversation. They briefed chefs on the current food crisis and made a special appeal to them to raise their voices as powerful advocates, demanding action.
Hungry For Action
is an urgent campaign that is increasing attention to the food crisis so it cannot be ignored by policymakers. Bringing together actors from climate, food security, food systems, nutrition and beyond, our demands are that political and other leaders act to: 
Save lives now!
This is crucial. 50 million people will likely face famine this year. The international community should mount an urgent response to the humanitarian crisis, including investing in nutrition and shock-responsive social protections.
Build resilience now!
Help smallholder farmers get the inputs they need now and diversify production. With only 8 years left until 2030, the international community must move quickly to respond to this crisis, not only with short-term measures but with medium-long-term approaches to diversify food production and diets.
Secure the future now!
Future food production and nutrition are critically dependent on healthy ecosystems and natural resources.
Dr. Nabarro began the session by outlining the drivers of the current food and cost of living crisis, namely the COVID-19 pandemic, climate change and conflict. These crises have exposed the vulnerability of our supply chains and food systems.
"The food crisis was brewing before the war in Ukraine, but the war has made the crisis worse. It is predicted that this will be the worst cost of living criss since the end of the second world war if we don't urgently take action."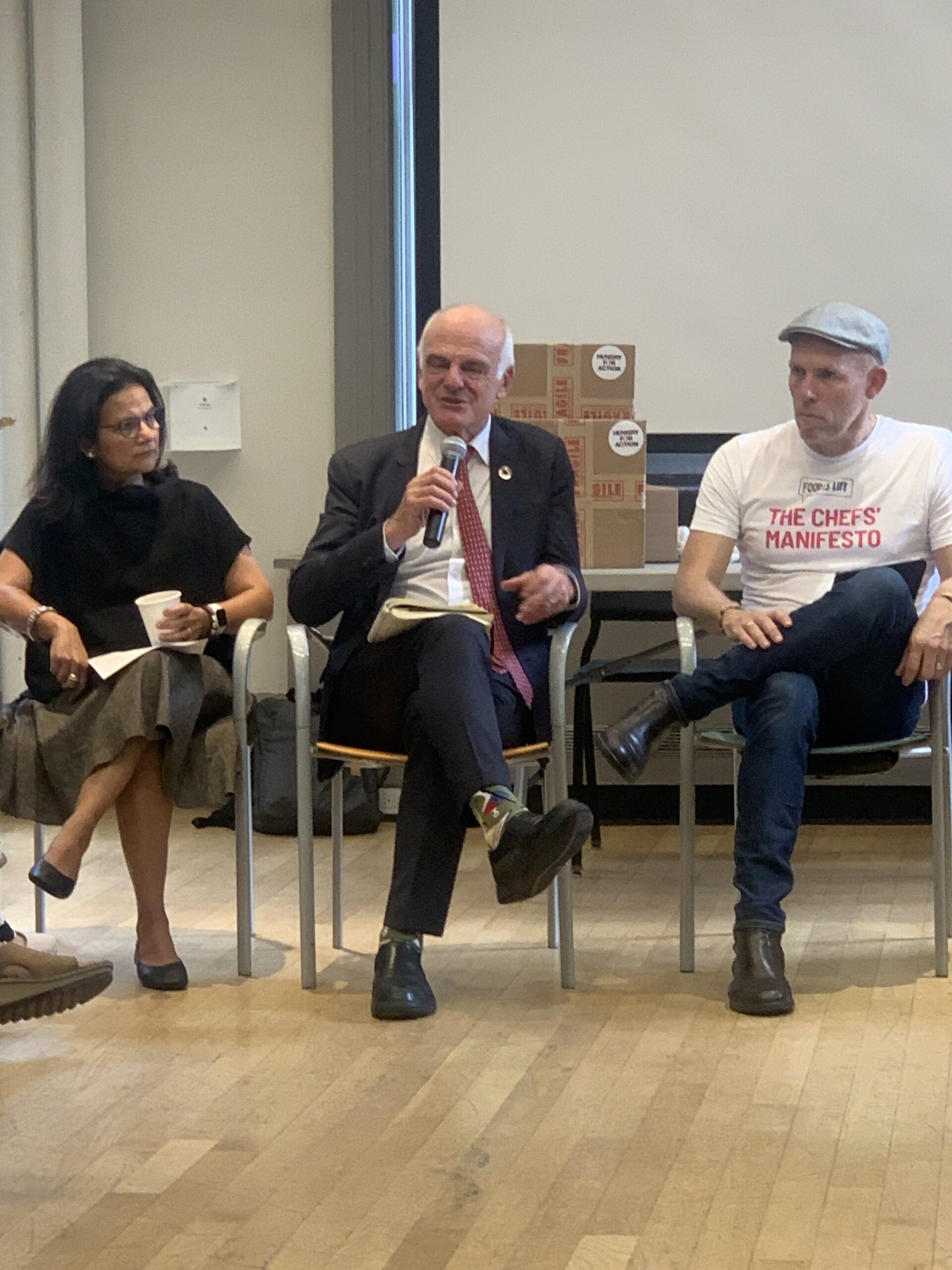 Dr Nabarro explained that the food crisis scenario is due to several compounding problems:
1) The war in Ukraine: Ukraine was a leading producer of grain for the world, and Russia was a leading producer of fertilizer. Both supplies have either been cut off or drastically reduced and are affecting global pricing.
2) Underfunded humanitarian efforts: Half a million people are on the brink of famine in catastrophe-level hunger in Somalia, parts of Ethiopia, South Sudan, Yemen, and Afghanistan. That number is set to increase. 40 million people are at crisis level, and 230 million people are food insecure, living on the edge of poverty. The long-term effects of extreme malnourishment will affect a country's long-term health including lack of mental agility and physical well-being.
3) Countries have no cash in national budgets for social protection: Many people are living just below the poverty line and in need of social protection measures from their governments. National purchasing power is decreasing, while the cost of products is rising, including fertiliser and food. There are currently 43 countries in difficulty that don't have the capacity to support their people through times of crisis.
4) Agriculture is facing difficulty because of climate change: "The climate crisis has accelerated in the last few years, leading to widespread challenges with food production. We see it in the US, Europe, China, in East Africa with failed rains and in the devastating flooding in Pakistan."
"The situation is bad, and it's getting worse. The fear is that this is our new norm – a world with tremendous volatility – and we are unprepared" said Sam Kass as he joined the conversation.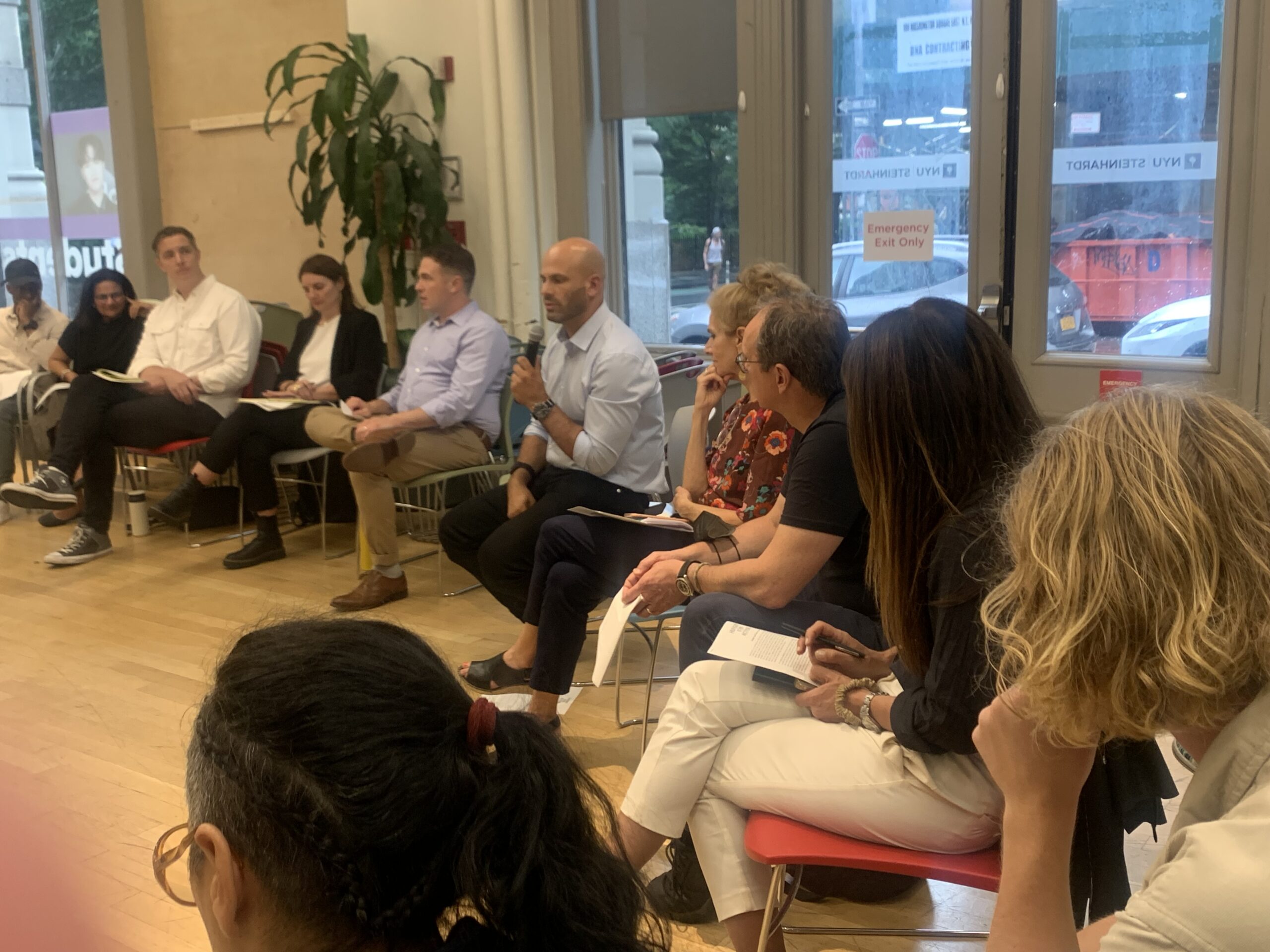 Proceeding to advocate for these important conversations on food, Mr. Kass explained how the Chefs' Manifesto gathering represents the power and responsibility chefs have to inform about food as trusted members of society.
"We have to start to advocate for food to be part of the conversation on these issues. Talk to anyone who will listen. Shift cultural understanding about the role of food. If we don't, we won't have food. Only chefs have the social authority to get that message across in a language that people will care about."
Mr. Kass also spoke about how chefs can translate this into what goes on our plates.
"We have to use the power of what we're feeding people, and the stories we're telling them to increase the cultural transformation. In the end, the only thing that matters is what we're eating. We have the ability to control that. There's no single more important community than chefs to guide this community. Start with one dish, then keep going."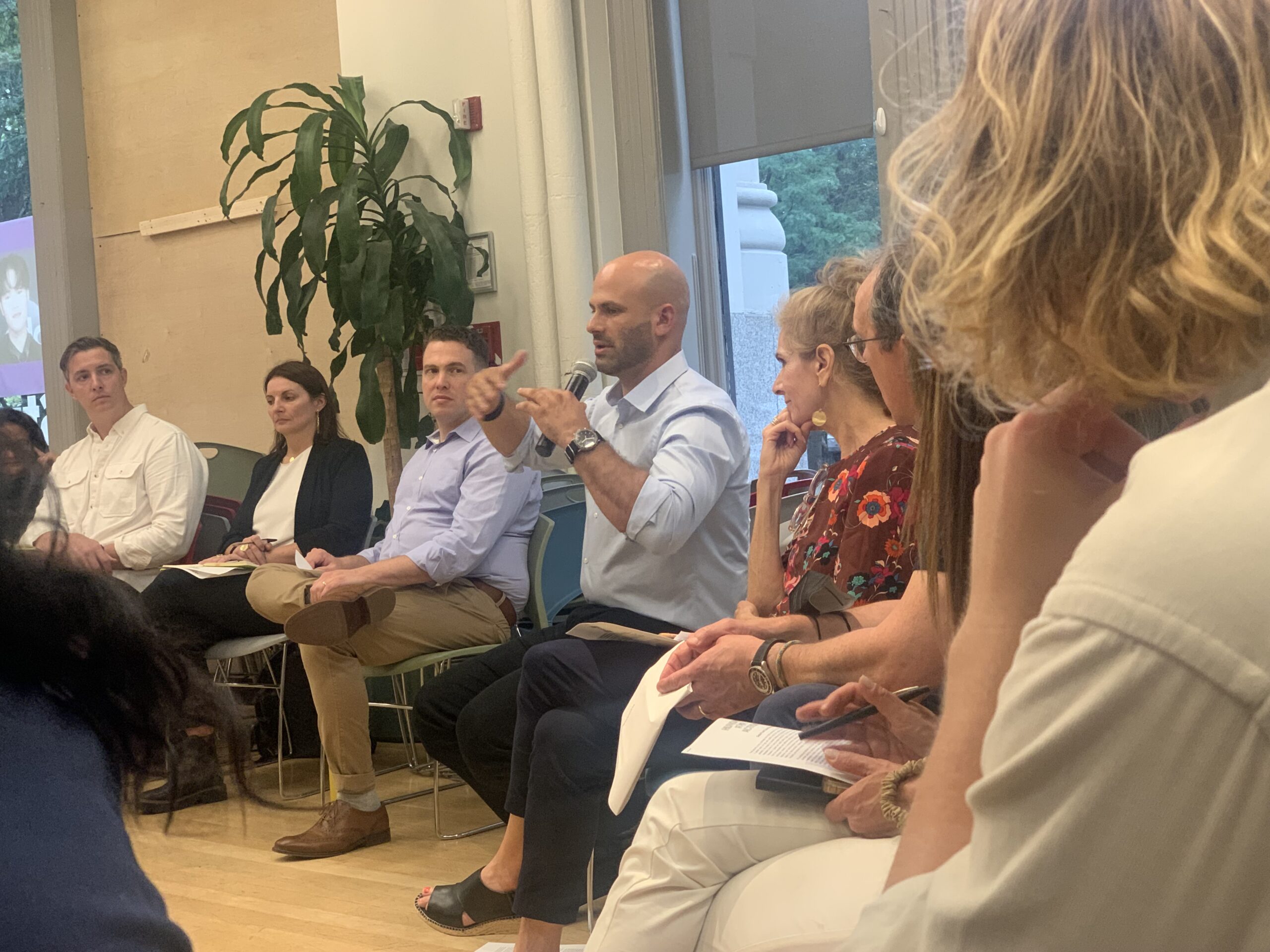 At the end of the gathering, Dr Nabbaro summarised the discussions to:
People shouldn't eat food that has traveled long distances.

People should be prepared to eat diets that reflect seasonality.

Poor people in countries have to eat food that shortens their lives – that is just wrong.
"We need to come up with creative ideas. We need to accelerate the change."
Paul Newnham
In the face of this catastrophic global food crisis, chefs have a powerful role to play in advocating for the change needed to both save lives now, build resilience, and secure the future. Leading and advocating from the kitchen, there are a number of actions chefs can and are taking to drive impact.
Film a short piece to camera, holding an empty plate. 
Why an empty plate? An empty plate is the core symbol of the Hungry For Action campaign. Plates are ubiquitous, diverse, recognisable and versatile – and when the world is right, they are full. An empty plate represents an international sign of distress – a warning that we are very far from where we need to be and millions of lives and futures hang in the balance.
Tag @chefsmanifesto, #ChefsManifesto, #HungryForAction, #WorldFoodDay and your Head of State/local mayor/councillor.
If posting on twitter, tag @hungryforact
Option 1: Funding
"Currently 50 mln people around the world are facing a food crisis. G20 governments must provide the funding needed to end the global food crisis. My name is X and I am #HungryForAction 🍽️ "
Option 2: Political choice
"The global food crisis is a political choice – G20 governments must choose to take action NOW. 50 million lives, and billions of futures, depend on it. My name is X and a I am #HungryForAction 🍽️"
Option 3: Future focused
"50 million global citizens are on the brink of starvation. I am taking action to save lives now, build resilience now and save the future now. My name is X and I am #HungryForAction 🍽️"
Raise awareness of the global food crisis in your restaurants:
Display an empty plate in a prominent place, to drum up curiosity and lead to discussions on the global food crisis.

Slip into all your menus, some facts on the global food crisis. Find asset options here.

Any more ideas? Let us know!