The SDG2 Advocacy Hub will not only bring expert voices to the fore, but also elevate unique advocacy actors, such as chefs, via the Chefs' Manifesto network, and through their global campaign, Beans is How.
The SDG2 Advocacy Hub is a leading voice in cross-cutting global food systems advocacy, policy and campaigning conversations and actions.
Connecting, catalysing and convening SDG2 actors and actions across the private sector, civil society and UN agencies, it is critical that we continue to stress the urgency to take transformative action.  
This year at the AGRF, the SDG2 Advocacy Hub will not only bring expert voices to the fore, but also elevate unique advocacy actors, such as chefs, via the Chefs' Manifesto network, and through their global campaign, Beans is How.
As global food systems are continuing to confront challenges arising from conflict, climatic shocks and stressors and the cost of living crisis, it is essential that critical action and solution focussed summits are elevated not only within the sector, but in the media also. Global food systems are confronting unprecedented challenges arising from strenuous factors that include climate change, the Russia-Ukraine crisis and economic downturn.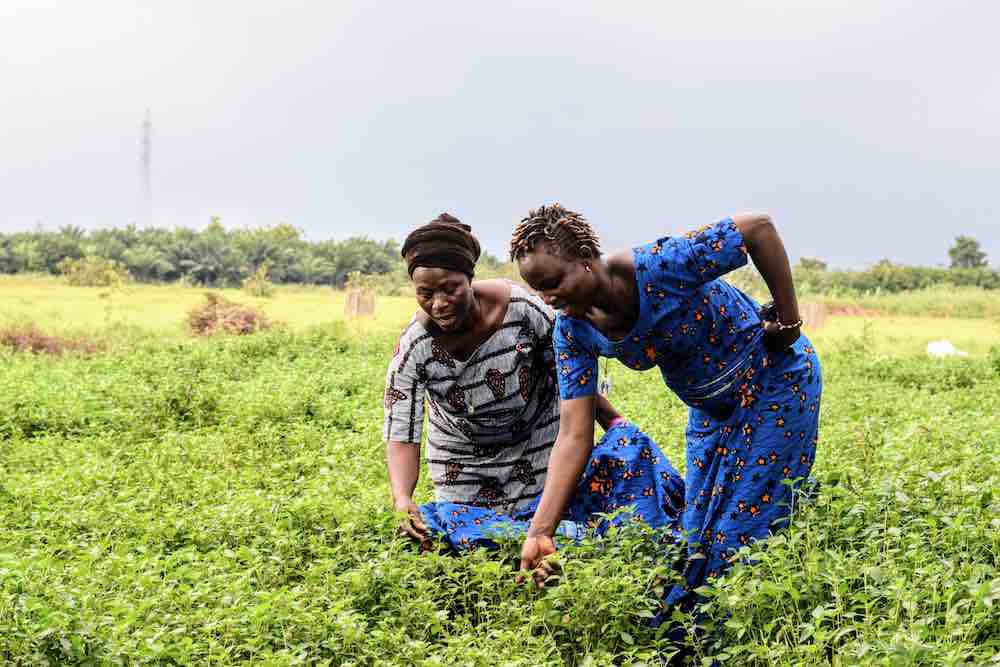 About the Africa Food Systems Forum 2023
The Africa Food Systems Forum 2023 Summit (AGRF) is taking place at the Julius Nyerere International Convention Centre (JNICC) in Dar Es Salaam, Tanzania, from September 5th to 8th, 2023. Pre-summit activities are designated for September 3rd and 4th.
This year's summit aims to be a pivotal moment, highlighting and unlocking the continent's political, policy, and financial commitments and innovations towards achieving productive, nutritious, inclusive, resilient, and sustainable food systems in Africa.
The summit's theme, "Recover, Regenerate, Act: Africa's Solutions to Food Systems Transformation," will explore pathways and actions to accelerate this process, with a focus on translating commitments into actionable strategies, investments targeting youth and women, and tangible progress. 
The summit will serve as a platform for influential thinkers, policymakers, and innovators to reflect on coordinated large-scale action, share breakthroughs and best practices, and drive thought leadership in agriculture and food systems transformation.
To see the full program of the 2023 AGRF summit, please visit here. 
For registration, visit this site.
Exhibit: Culinary Village
As part of their desire to include unique and influential thinkers, AGRF will host a Culinary Village, inviting local market stall holders, and civil society actors to showcase their work and livelihoods. Each day over lunchtime, the Culinary Village stage will come alive with chefs from the Chefs' Manifesto network, as they showcase the forum's themes of Recover, Regenerate, and Act via cooking demonstrations. Featuring everything from zero waste recipes, millets, nutritious school meals and low resource cooking techniques, the chefs will talk us through their passion for a world where everyone, everywhere, has good food and how they are contributing to driving action on the Sustainable Development Goals (SDGs).
Alongside daily programming, several chefs from the Chefs' Manifesto network will be in attendance at our market stall and showcasing delicious dishes from across the African continent and beyond. Attendees will be invited to choose a recipe card, and pick the beans required to make the dish at home. Various members of the Beans is How Science and Innovation Council and coalition partners will also be in attendance.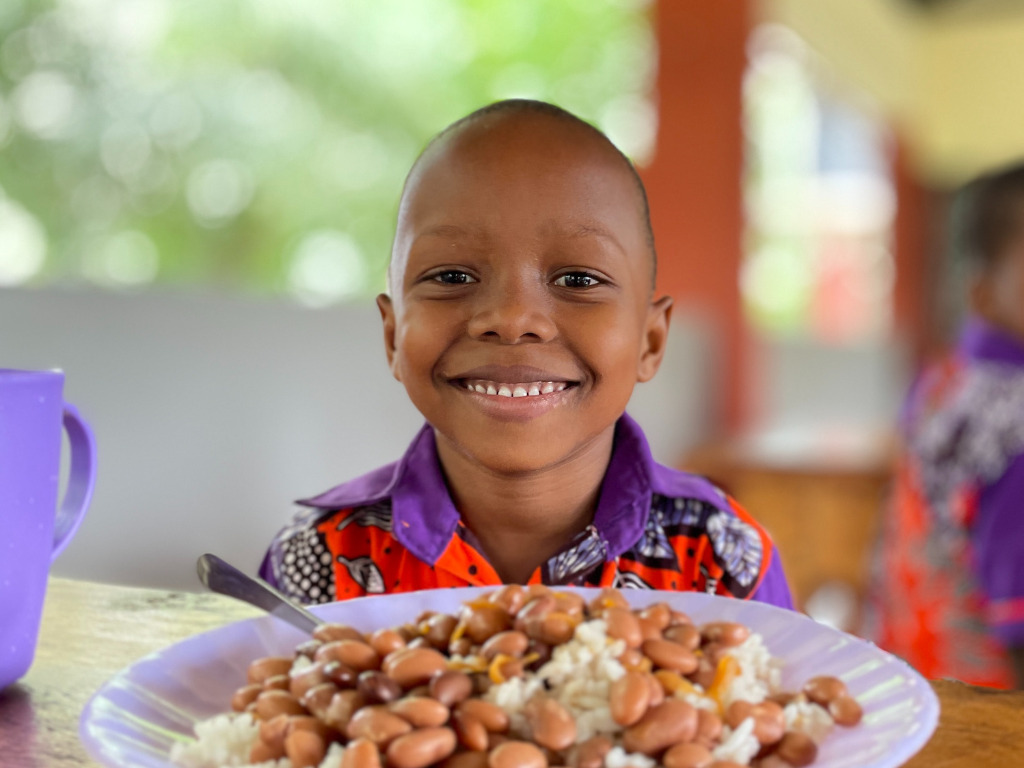 Putting greens and beans at the centre of nutritious and resilient food systems
Sub-Saharan Africa has the world's lowest per capita consumption of fresh fruits and vegetables. Encouraging local cultivation, consumption, and trade of nutrient-rich foods offers a solution to both climatic and economic challenges.
Hosted by the World Vegetable Center (WorldVeg) and the Pan-African Bean Research Alliance (PABRA) program within the Alliance of Biodiversity and CIAT, the 2023 Africa Food Systems Forum's opening side event, titled 'Empowering Nutrition and Resilience with Leafy Greens and Legumes,' will see the Hub's Executive Director Paul Newnham join a list of notable advocates to speak on the importance of vegetables and beans in improving well-being and climate resilience. This event will share the extensive expertise of WorldVeg and PABRA in creating more robust, nutritious crops and sustainable production methods within inclusive value chains that particularly uplift women and youth.
Featured speakers include:
Gloria Phekani, Managing Director,

Milele Agro Processing Limited

, Lilongwe, Malawi

Khadija Jabri, Founder and CEO of

GBRI food enterprises

, Tanzania

Joyce Mulila Mitti, Consultant, Zambia, supporting the WorldVeg TAVI project in Eswatini

Eliud Birachi, Project Leader and Market Specialist,

PABRA

and The Alliance, Kigali, Rwanda

Geoffrey Mkamilo, Director General,

Tanzania Agricultural Research Institute

(TARI)

Sognigbé N'Danikou, Scientist, traditional vegetable conservation and utilisation, WorldVeg Eastern and Southern Africa

Paul Newnham, Executive Director,

Sustainable Development Goal (SDG) 2 Advocacy Hub

Marco Wopereis, Director General,

World Vegetable Centre

Juan Lucas Restrepo, Director General,

Alliance of Bioversity International and the International Center for Tropical Agriculture

(CIAT), and Global Director, Partnerships and Advocacy,

CGIAR
If you are attending AGRF this year, be sure to stop by the Culinary Village, or look out for  Paul Newnham and make yourself known to the team!
Beans is How Stakeholder Meeting: 5th of September, 13:00 – 14:30, Culinary Village 
We are excited to convene current and potential stakeholders working in Africa to promote beans/pulses production and consumption. The purpose of the event will be to build further momentum and support towards achieving the goal of doubling global bean consumption by 2028.  
The 90 minute event will present current campaign progress while highlighting the Roadmap to scaling our ambition to Kenya and the pan-African continent. Partners will present case studies while discussing opportunities, challenges, and outlining goals.
MORE INFO
For more information about the Beans is How campaign, please visit

www.beansishow.org

.

For more information about the Chefs' Manifesto, check

here

.

For more information about the AGRF, please check

here

.
Follow @ChefsManifesto, #BeansisHow, #AGRF2023 and #GoodFood4All over the week to stay updated.